Be an Apostle
Parish Groups:
St Peter Claver Society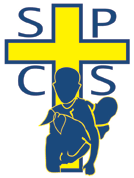 The St. Peter Claver Society was formed in 2003 by a group of St. John the Beloved parishioners with the support of the Pastor in order to help children in Africa orphaned by AIDS and cared for by Catholic institutions by raising awareness about the plight of AIDS orphans and holding several annual fundraising events. It continues to be sponsored by the parish.
Mission Statement
St Peter Claver Society is dedicated to giving children orphaned by AIDS a chance to grow and an opportunity for a better and safer future. SPCS provides funds to Catholic institutions that provide relief to the overwhelming needs brought about by the HIV/AIDS pandemic in Africa. These institutions provide orphans the basics of food, medical care and shelter, as well as the education and training in technical skills that enable them to eventually become self-reliant.
St. Peter Claver Society currently supports the following projects which have a proven track record for strict financial accountability:
St. Anthony Children's Village in Ndola, Zambia, which is run by Dominican Sisters, provides care for between 100-150 infants and children, the majority born to mothers who have died of AIDS. Many of the children are HIV positive. There are also 29 children with special needs, many having cerebral palsy. These children live in a newly refurbished space and are seen regularly by a physical therapist. St. Anthony Village provides shelter, nutrition, health care and access to ARV treatment, as well as to pre-school education. Older children, who are healthy enough, go to a Dominican Community school, or are sent to nearby secondary schools.
Mulele Mwana Skills Center in Lusaka, Zambia, a project of St. Charles Lwanga Catholic Church, provides technical and vocational training to about 300 teenagers, either orphaned or from very poor families. Until 2011 SPCS supported the tailoring program, at which point it began supporting a cooperative for graduates of the tailoring program. Each cooperative will receive support for two years, but must put 20% of its profits into a Revolving Fund for future graduates to form their own cooperatives. SPCS also provides a high protein breakfast and lunch program for about 200 students of the St. Charles community school.