From the Director of Music
SACRED MUSIC APPRENTICESHIP
The Sacred Music Apprenticeship at St. John the Beloved provides musical and liturgical training for 11th- 12th grade high school students who wish to serve at Mass through their music. The apprenticeship offers two tracks: cantor and organist. In both tracks, students receive regular formal instruction in the theology, history, music and planning of the liturgy as well as practical experience assisting at the liturgy. Graduates of the Apprenticeship will understand their spiritual and practical role in the liturgy, have the training to plan and lead music for the liturgy, and be well-poised to continue further education after high school if they so wish.
SAINT BENEDICT CANTORUM
"whatever good work you begin to do, beg of Him with most earnest prayer to perfect it."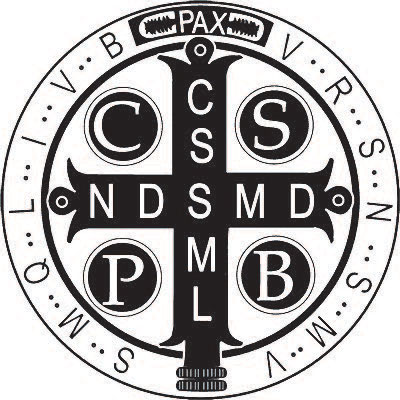 LISTEN, all young men, grades 7 through 12:
Starting this September, we invite you to join the Saint Benedict Cantorum, a young men's group devoted to praying together and singing the 9:00am Mass twice a month.
We will meet every Sunday at 8:00am to pray the Divine Office (Morning Prayer), read excerpts from the Rule of Saint Benedict, and rehearse music for Mass.
To apply for the apprenticeship or if you have questions, please email the Director of Music, James Senson at: [email protected].
2018/2019 CCD REGISTRATION
Pre-registration forms were emailed to all current families on May 21. Thank you to those families that have already returned forms and checks. Please fill out the form with all requested contact and registration information and return it with your check to the CCD office at your earliest convenience. You will receive a rate reduction if you register before June 30, 2018. We will do our best to accommodate your wishes as to class session. Once the class is full however, we may have to put your child into a different session. You have greater choice when you register early. Registration forms are also available for download here. If you have any questions, or need information, please email [email protected] or call 703-356-5275.
SUMMER 2018 BIBLE STUDY
June 25 - June 29
St. John Adult Ed Room
Monday through Friday
Each day will have a morning session, 10:00-11:00 a.m., and an identical evening session, 7:00-8:00 p.m., to choose from led by Fr. Pollard and Fr. Sina.
Parishioners of all ages are welcome to attend.
SJA Principal and Assistant Principal (2018-2019)
Dear St. John Academy Community,
With deep gratitude for the many years of dedicated leadership from Michael Busekrus, profound appreciation for the commitment and professionalism of our great faculty and staff, sincere indebtedness to the hard-working Search Committee and humble thanks for the guidance of the Office of Catholic Schools... I am eager to announce that next school year St. John Academy will be under the able leadership of Principal Jeff Presberg and our very own Karen Tessier as full-time Assistant Principal.
Karen we all already know and love. Jeff is known very well by some of you. He taught at The Heights for fifteen years, serving as Head of the Lower School for seven years, until his 2009 launch of Western Academy in Houston, Texas. Jeff's vision of education and Christian Humanism is described online at Western Academy and permeates the work of the Samuel Erasmus Institute. He holds a B.A. in Literature (1992) and a Master of Humanities (2006) from the University of Dallas and has completed course work for a Masters in Education from the University of Virginia. Most importantly, he is Kristin's husband. She hails from Northern Virginia and they are expecting their ninth child in the next few days. Is bebé nueve their sixth daughter or their four son? God knows.
God also knows that with your collaboration St. John Academy has a very bright future.
Bless you!
Fr. Christopher J. Pollard
A Symphonic Approach
A Symphonic Approach:
A Reflection on Educational Vision and Methods
https://www.westernacademy.net/founding-vision/
by Jeff Presberg
When reflecting on the methods we will seek to employ at Western Academy, it is easy to let the imagination wander and wax romantic. It's easy to dream of the many school parts in perfect harmony, to see bright cheerful boys happily marching through their days and years at the school, like clay in a master's hands, emerging as polished, courageous young men eager for their next step in the world. And it's easy to slip into that temptation to think, if just this one time we can get the parts and alignment right, we can make the perfect system and guarantee a perfect human product. But, while this present season of Spring is a natural time of hope and youthful imaginings, it is also the end of a school year. And as a teacher and an administrator for many years at a boys school, I am well aware that come spring time, a teacher doesn't always see flowers. It can be a time, exhausted by the year's work, where the eye tends to see the weeds, and is tempted to see them in a big patch rather than as a few scattered here and there among much healthy growth. In addition to the many successes, there is that student who never quite developed his study habits, the parent who didn't think enough was done, those goals every teacher has to admit that were not fully met.
In Testimonium...
"One of his disciples, whom Jesus loved, was lying close to the breast of Jesus"
John 13, 23
The Last Supper, Daniele Crespi (1624-1625) detail
Eternal rest grant unto them...