39th Annual Christmas Bazaar
Join us for St. John the Beloved's 39th Annual Christmas Bazaar on Saturday, November 17 from 9:00 a.m.– 3:00 p.m. Like last year, this is a one day only event. Be sure to take advantage of this fabulous opportunity to get your shopping started early! Join us for live music, great food, and wonderful fellowship. For more information, please contact [email protected]. We are looking forward to seeing you all there!
Annual Evening of Dessert and Music
All parishioners and guests are cordially invited to our annual evening of dessert and music on Saturday, November 17th at 6:30 p.m. in the Parish Hall. Music is provided "by parishioners for parishioners" and will feature an enjoyable variety of instruments and genres. Please bring a dessert to share, coffee and tea will be provided. Please come out and join your fellow parishioners for an evening of entertainment and fun!
From the Director of Music
SACRED MUSIC APPRENTICESHIP
The Sacred Music Apprenticeship at St. John the Beloved provides musical and liturgical training for 11th- 12th grade high school students who wish to serve at Mass through their music. The apprenticeship offers two tracks: cantor and organist. In both tracks, students receive regular formal instruction in the theology, history, music and planning of the liturgy as well as practical experience assisting at the liturgy. Graduates of the Apprenticeship will understand their spiritual and practical role in the liturgy, have the training to plan and lead music for the liturgy, and be well-poised to continue further education after high school if they so wish.
SAINT BENEDICT CANTORUM
"whatever good work you begin to do, beg of Him with most earnest prayer to perfect it."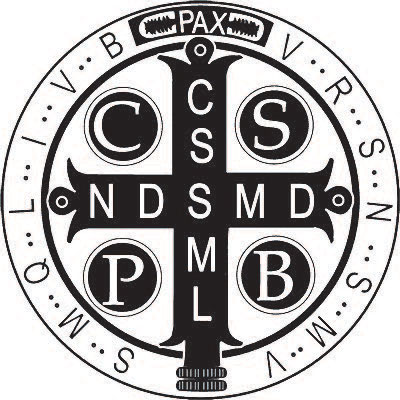 LISTEN, all young men, grades 7 through 12:
Starting this September, we invite you to join the Saint Benedict Cantorum, a young men's group devoted to praying together and singing the 9:00am Mass twice a month.
We will meet every Sunday at 8:00am to pray the Divine Office (Morning Prayer), read excerpts from the Rule of Saint Benedict, and rehearse music for Mass.
To apply for the apprenticeship or if you have questions, please email the Director of Music, James Senson at: [email protected].
In Testimonium...
Having cast our ballots this past Tuesday to choose who will participate in governing us, we resume the letter written by Saint Louis King of France to his son Philip III. As of today, the Feast of St. Martin of Tours, we have covered most of the holy letter.
Eternal rest grant unto them...