HOLY WEEK & EASTER SCHEDULE
Good Friday, April 19
8:30 a.m. Morning Prayer
9:00 a.m. Rosary
12:00 noon Stations of the Cross
1:00-2:30 p.m. Preaching on the Seven Last Words of Christ
3:00 p.m. Solemn Liturgy of the Lord's Passion
6:00 p.m. Vespers
6:30-7:30 p.m. Confessions
8:00 p.m. Compline (Night Prayer)
Holy Saturday, April 20
8:30 a.m. Morning Prayer
9:00-11:00 a.m. Confessions
1:00 p.m. Blessing of Easter Food
8:30 p.m. Easter Vigil Mass (this Mass lasts several hours)
Easter Sunday, April 21
7:30 a.m. Mass
9:00 a.m. Mass
10:30 a.m. Sung High Mass
12:15 p.m. Traditional Latin Mass
Divine Mercy Sunday, April 28
3:00 p.m. Holy Hour, Divine Mercy Chaplet, Confessions
In Testimonium...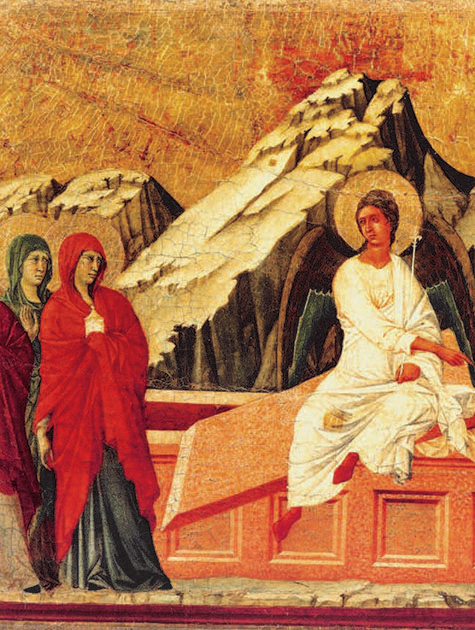 Resurrection of the Lord
21 April 2019
"I slept on the cross and a sword pierced my side, for you, who slept in paradise and brought forth Eve from your side. My side healed the pain of your side; my sleep will release you from your sleep in Hades; my sword has checked the sword which was turned against you."
Eternal rest grant unto them...