Fall Festival is Friday, September 21st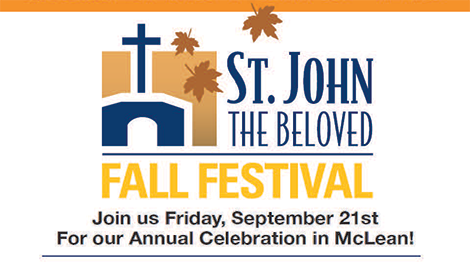 Friday, September 21st, 6:00 - 10:00 p.m.
Father Pollard's BBQ, Brisket, and Brats
Dixie Power Trio from 7:00 - 10:00 p.m.
Delicious Sides and Desserts
Beer and Wine Garden
Movie, Pizza, and Popcorn for the Kids
Kids Outdoor Games
PRICING:
Individual: $15, Family: $40
Solemn Vespers and Reception
We will always be grateful for Fr. Sina's many years of service here at the Beloved and wish him well in the years to come. To bid him farewell with prayer (and leftover BBQ) we will gather for Vespers at 4 pm. on Sunday, September 23 followed by a reception in the Parish Hall.
From the Director of Music
SACRED MUSIC APPRENTICESHIP
The Sacred Music Apprenticeship at St. John the Beloved provides musical and liturgical training for 11th- 12th grade high school students who wish to serve at Mass through their music. The apprenticeship offers two tracks: cantor and organist. In both tracks, students receive regular formal instruction in the theology, history, music and planning of the liturgy as well as practical experience assisting at the liturgy. Graduates of the Apprenticeship will understand their spiritual and practical role in the liturgy, have the training to plan and lead music for the liturgy, and be well-poised to continue further education after high school if they so wish.
SAINT BENEDICT CANTORUM
"whatever good work you begin to do, beg of Him with most earnest prayer to perfect it."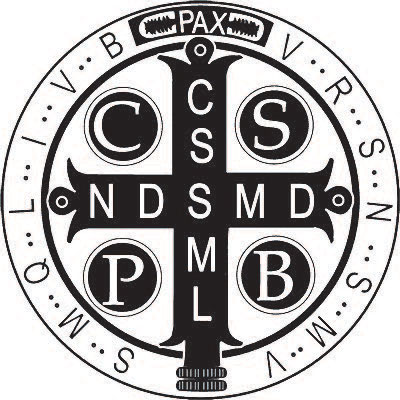 LISTEN, all young men, grades 7 through 12:
Starting this September, we invite you to join the Saint Benedict Cantorum, a young men's group devoted to praying together and singing the 9:00am Mass twice a month.
We will meet every Sunday at 8:00am to pray the Divine Office (Morning Prayer), read excerpts from the Rule of Saint Benedict, and rehearse music for Mass.
To apply for the apprenticeship or if you have questions, please email the Director of Music, James Senson at: [email protected].
2018/2019 CCD REGISTRATION
Pre-registration forms were emailed to all current families on May 21. Thank you to those families that have already returned forms and checks. Please fill out the form with all requested contact and registration information and return it with your check to the CCD office at your earliest convenience. You will receive a rate reduction if you register before June 30, 2018. We will do our best to accommodate your wishes as to class session. Once the class is full however, we may have to put your child into a different session. You have greater choice when you register early. Registration forms are also available for download here. If you have any questions, or need information, please email [email protected] or call 703-356-5275.
SJA Principal and Assistant Principal (2018-2019)
Dear St. John Academy Community,
With deep gratitude for the many years of dedicated leadership from Michael Busekrus, profound appreciation for the commitment and professionalism of our great faculty and staff, sincere indebtedness to the hard-working Search Committee and humble thanks for the guidance of the Office of Catholic Schools... I am eager to announce that next school year St. John Academy will be under the able leadership of Principal Jeff Presberg and our very own Karen Tessier as full-time Assistant Principal.
Karen we all already know and love. Jeff is known very well by some of you. He taught at The Heights for fifteen years, serving as Head of the Lower School for seven years, until his 2009 launch of Western Academy in Houston, Texas. Jeff's vision of education and Christian Humanism is described online at Western Academy and permeates the work of the Samuel Erasmus Institute. He holds a B.A. in Literature (1992) and a Master of Humanities (2006) from the University of Dallas and has completed course work for a Masters in Education from the University of Virginia. Most importantly, he is Kristin's husband. She hails from Northern Virginia and they are expecting their ninth child in the next few days. Is bebé nueve their sixth daughter or their four son? God knows.
God also knows that with your collaboration St. John Academy has a very bright future.
Bless you!
Fr. Christopher J. Pollard
In Testimonium...
Even more from the letter written by Saint Louis King of France to his son Philip III. We are just over halfway through it.
Honor and love all the people of Holy Church, and be careful that no violence be done to them, and that their gifts and alms, which your predecessors have bestowed upon them, be not taken away or diminished. And I wish here to tell you what is related concerning King Philip, my ancestor, as one of his council, who said he heard it, told it to me. The king, one day, was with his privy council, and he was there who told me these words. And one of the king's councillors said to him how much wrong and loss he suffered from those of Holy Church, in that they took away his rights and lessened the jurisdiction of his court; and they marveled greatly how he endured it. And the good king answered: "I am quite certain that they do me much wrong, but when I consider the goodnesses and kindnesses which God has done me, I had rather that my rights should go, than have a contention or awaken a quarrel with Holy Church." And this I tell to you that you may not lightly believe anything against the people of Holy Church; so love them and honor them and watch over them that they may in peace do the service of our Lord.

Moreover, I advise you to love dearly the clergy, and, so far as you are able, do good to them in their necessities, and likewise love those by whom God is most honored and served, and by whom the Faith is preached and exalted.
Eternal rest grant unto them...