Bulletins
April 21, 2019
Download the Bulletin as a PDF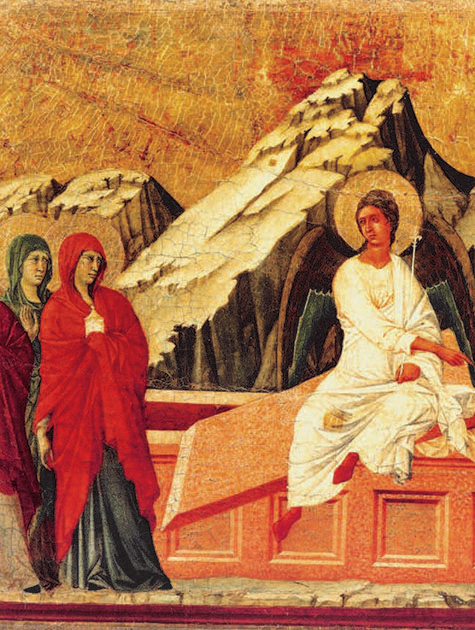 Resurrection of the Lord
21 April 2019
"I slept on the cross and a sword pierced my side, for you, who slept in paradise and brought forth Eve from your side. My side healed the pain of your side; my sleep will release you from your sleep in Hades; my sword has checked the sword which was turned against you."
"But arise, let us go hence. The enemy brought you out of the land of paradise; I will reinstate you, no longer in paradise, but on the throne of heaven. I denied you the tree of life, which was a figure, but now I myself am united to you, I who am life. I posted the cherubim to guard you as they would slaves; now I make the cherubim worship you as they would God."
"The cherubim throne has been prepared, the bearers are ready and waiting, the bridal chamber is in order, the food is provided, the everlasting houses and rooms are in readiness; the treasures of good things have been opened; the kingdom of heaven has been prepared before the ages."
A reading from an ancient homily for Holy Saturday.
p.s. "Jesus Christ is the same yesterday and today and forever (Heb 13,8). Amen? Amen!